The ultimate review of all the Dr. Squatch soap bars has arrived! If you follow UltiUber Life, then you've probably seen that I've written a few articles on Dr. Squatch products. Now it's time that I share with you the full review of each of their bar soaps.
Dr. Squatch Soap Scents (Listed Alphabetically)
In this article, I'll be covering how each of the 12 Dr. Squatch bar soap scents ranks and how well they hold up in the shower to help you make a more informed decision on which ones to buy. Dr. Squatch has a limited edition soap set as well, but I'll cover those later on in a separate post.
Each soap was rated on its lather production, how quickly it melts in the shower and its level of exfoliation. I then rated each bar on how much I loved it. To be completely honest, I love them all. The team of Soapsquatchs knows exactly what they're doing to bring you the perfect all-natural bar of soap every time.
Alpine Sage (Formerly Nautical Sage)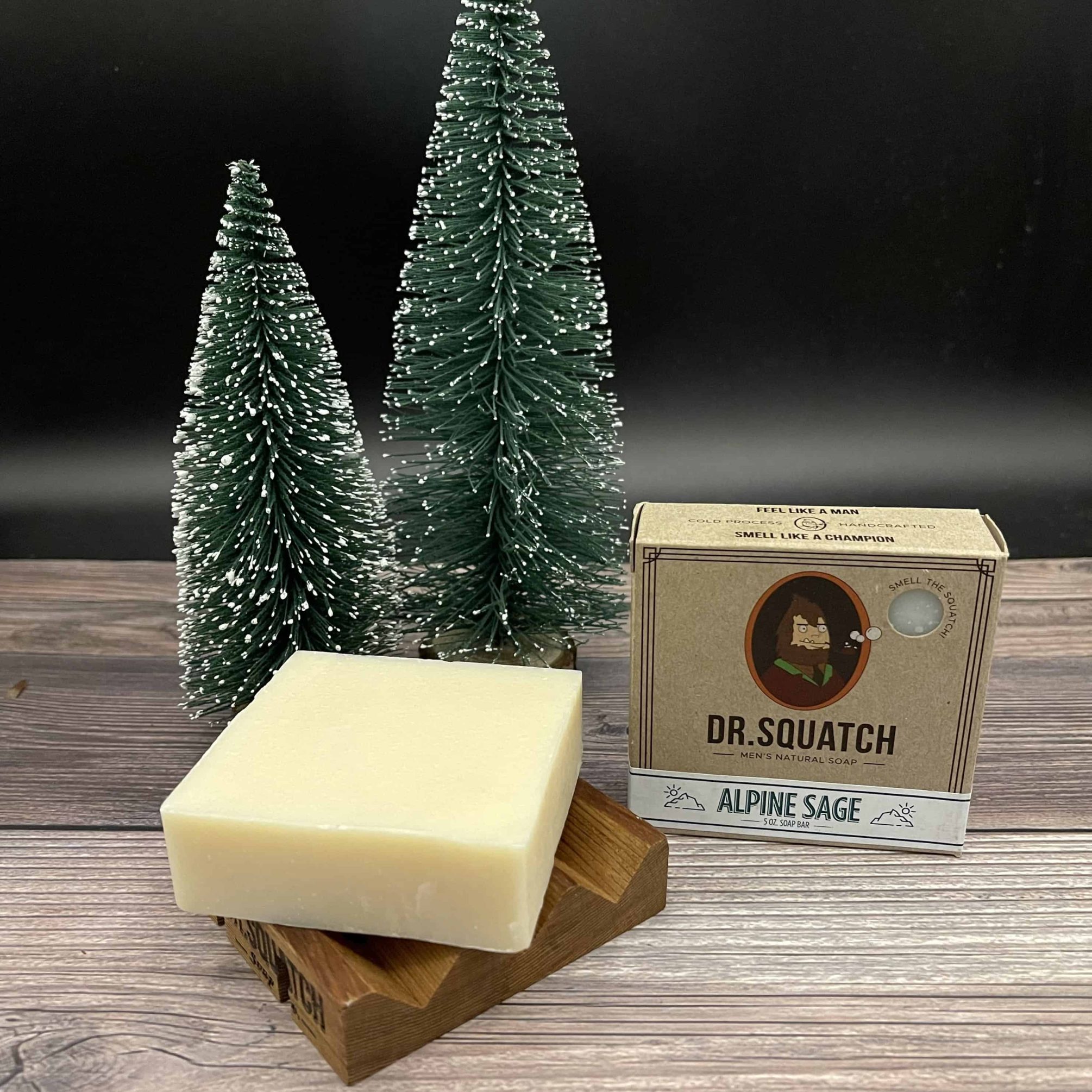 Cool and crisp like the mountain air, the Alpine Sage bar includes lavender, cypress, and clary sage essential oils (heavy on the sage) that provide a very light yet refreshing scent to your shower.
The lather on this bar is acceptable and has no exfoliation. The soap melts at a medium pace and will last you about two weeks providing you let the bar dry out using a soap saver. This is not one of my favorites since the scent isn't as strong as I would like.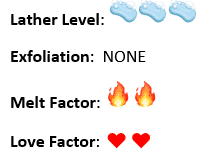 Bay Rum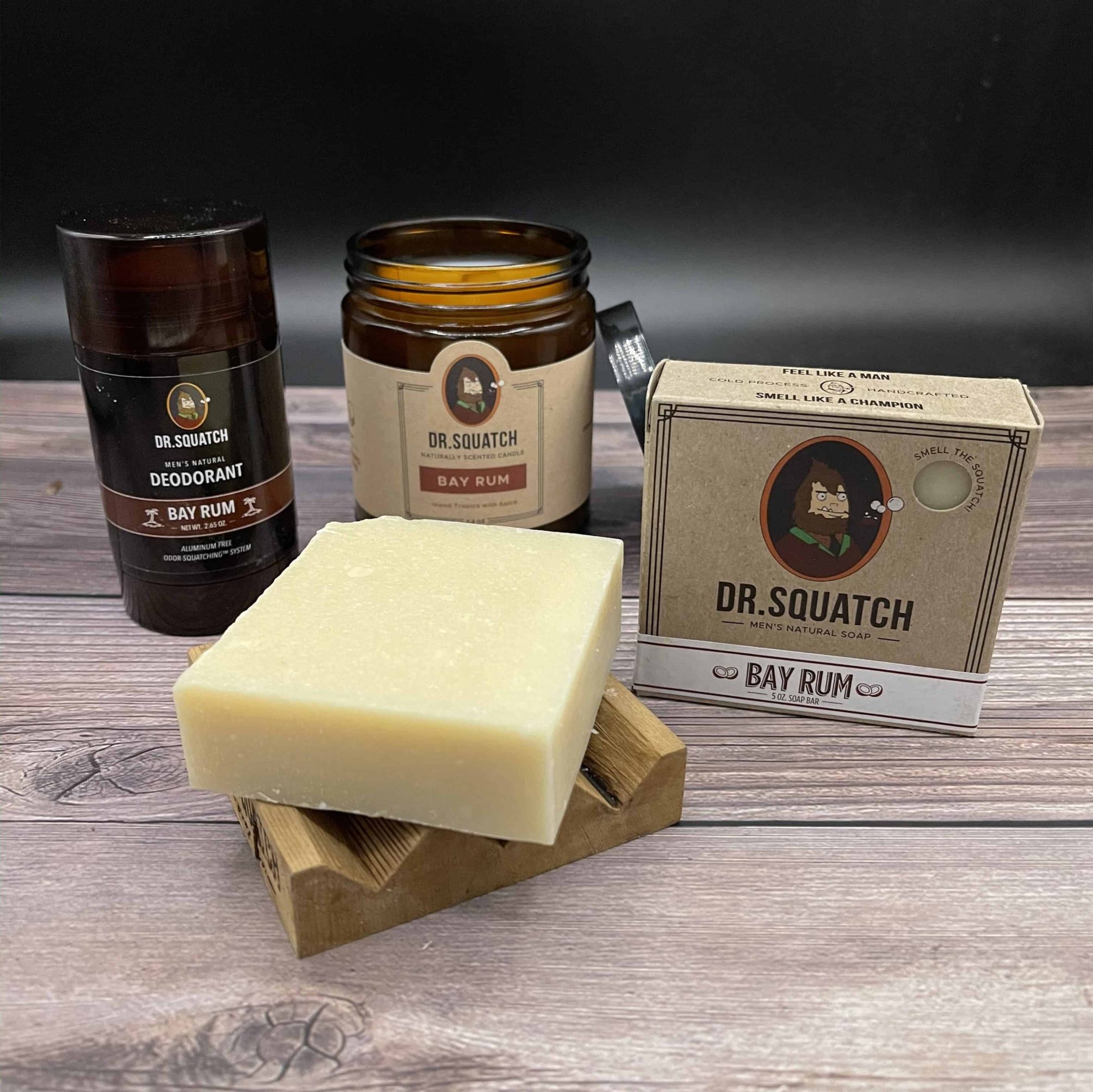 If you're ready to head to the islands without leaving the comfort of your bathroom, then you'll want to open a bar of Bay Rum. Bay Rum is one of Dr. Squatch's signature soaps and one of the most popular Squatch soap scents that's nothing less than amazing!
Bay Rum has a tropical blend of scents with notes of pineapple, orange, cloves, cardamom, and a hint of cinnamon. If you're like me and can't get enough of this scent you can find it in their deodorant and candle too!
Bay Rum is the perfect bar to use year-round and provides excellent lather with no exfoliation. The soap melts a little quicker than some of the others, with this bar lasting me about a week and a half. But you can extend its life by keeping it as dry as possible after each shower. The scent alone makes this bar an easy favorite.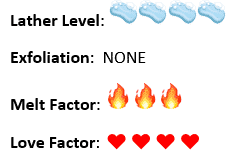 Cedar Citrus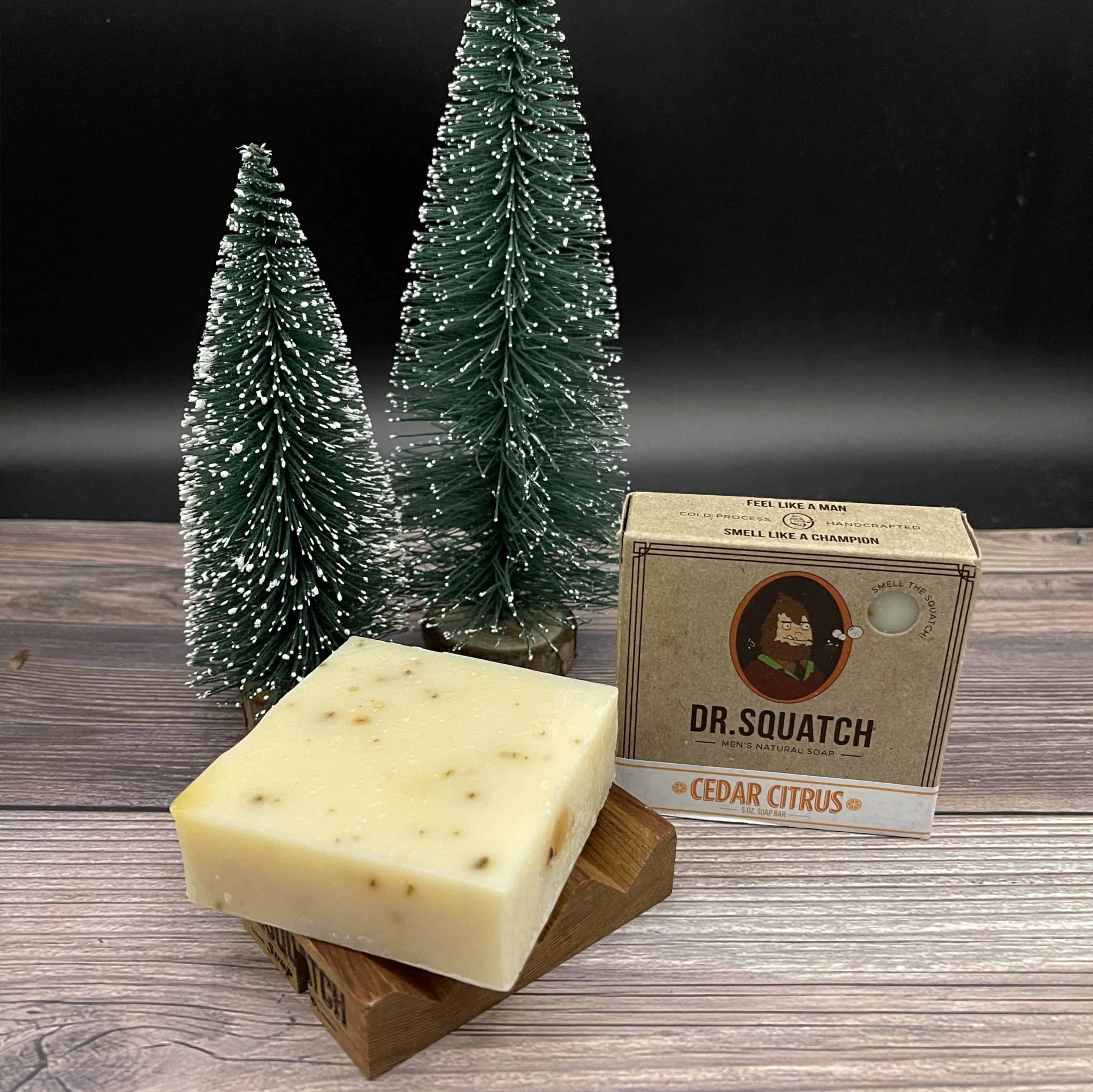 One bar that really doesn't get enough attention is Cedar Citrus. This is a pretty extraordinary bar that is so much more than the name describes. This bar combines the essential oils of cedarwood, orange, and rosemary. And also features peppermint leaves for some very light exfoliation.
Although the box says the scent is cedar infused orange, it's really much heavier on the rosemary.
The bar lathers extremely well, but this is another one that melted a little quicker than I had hoped and lasted about a week and a half; however, this is definitely one that you need to try.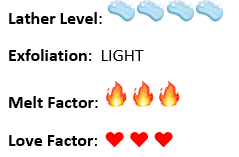 Cold Brew Cleanse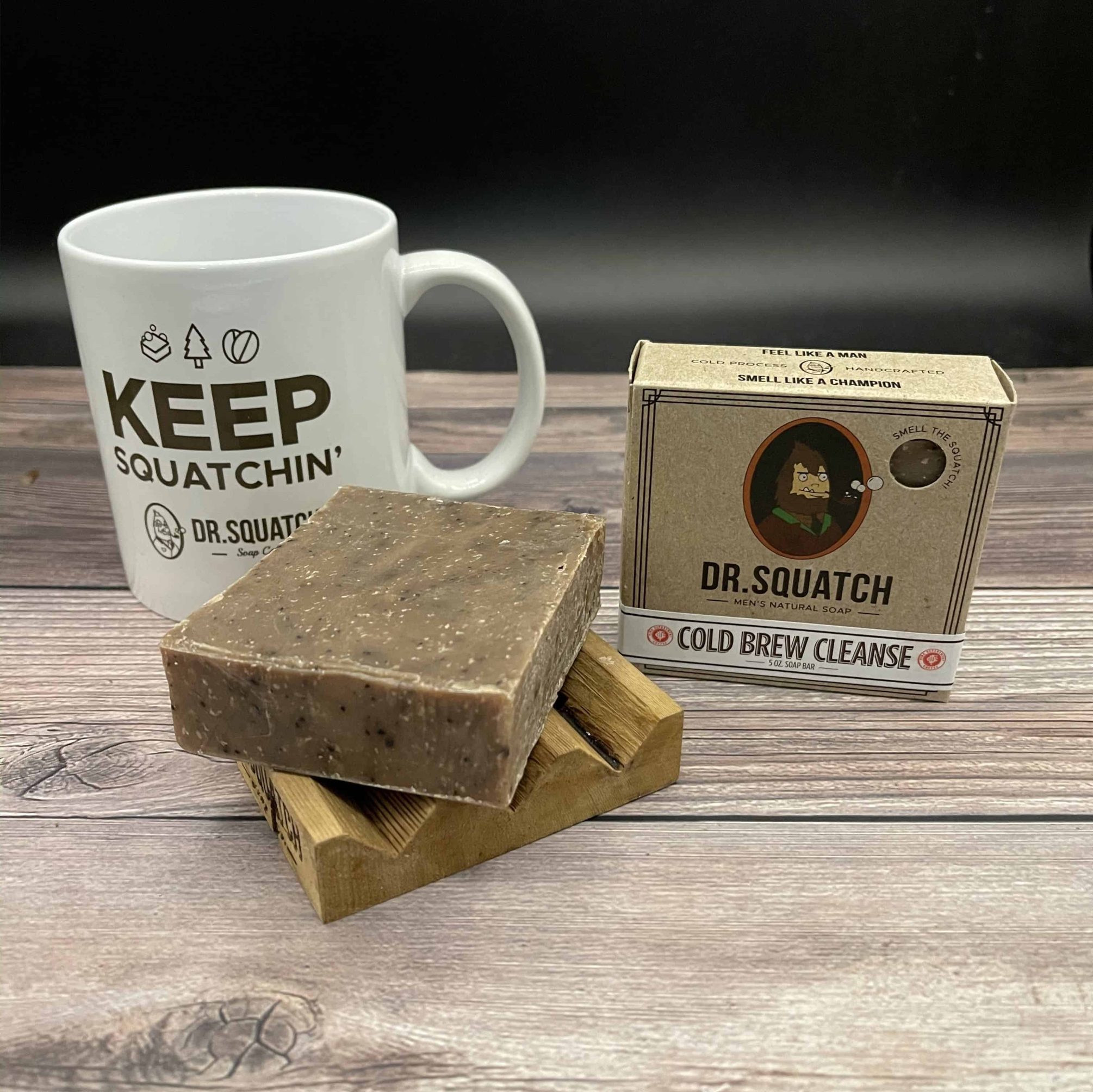 The Cold Brew Cleanse is a unique bar soap as it provides you with a caffeinated clean. The bar is infused with Fire Dept. Coffee ground coffee beans. If you're looking for maximum exfoliation, this is the bar for you.
As the bar melts more coffee grounds are exposed giving you an ultimate clean. The lather on this bar isn't all there and that may be due to the coffee grounds, but it should last you a while as it doesn't melt very fast. This one has easily lasted me a couple of weeks.
As you probably guessed by the name, this is a coffee-scented bar. I've also noticed hints of brown sugar and cocoa butter. It's a truly unique scent and if you like the smell of coffee it will certainly rank among your favorites.
It's also important to note that Dr. Squatch makes a small donation to Fire Dept. Coffee to help ill or injured firefighters and first responders for every Cold Brew Cleanse bar sold.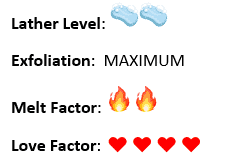 Cool Fresh Aloe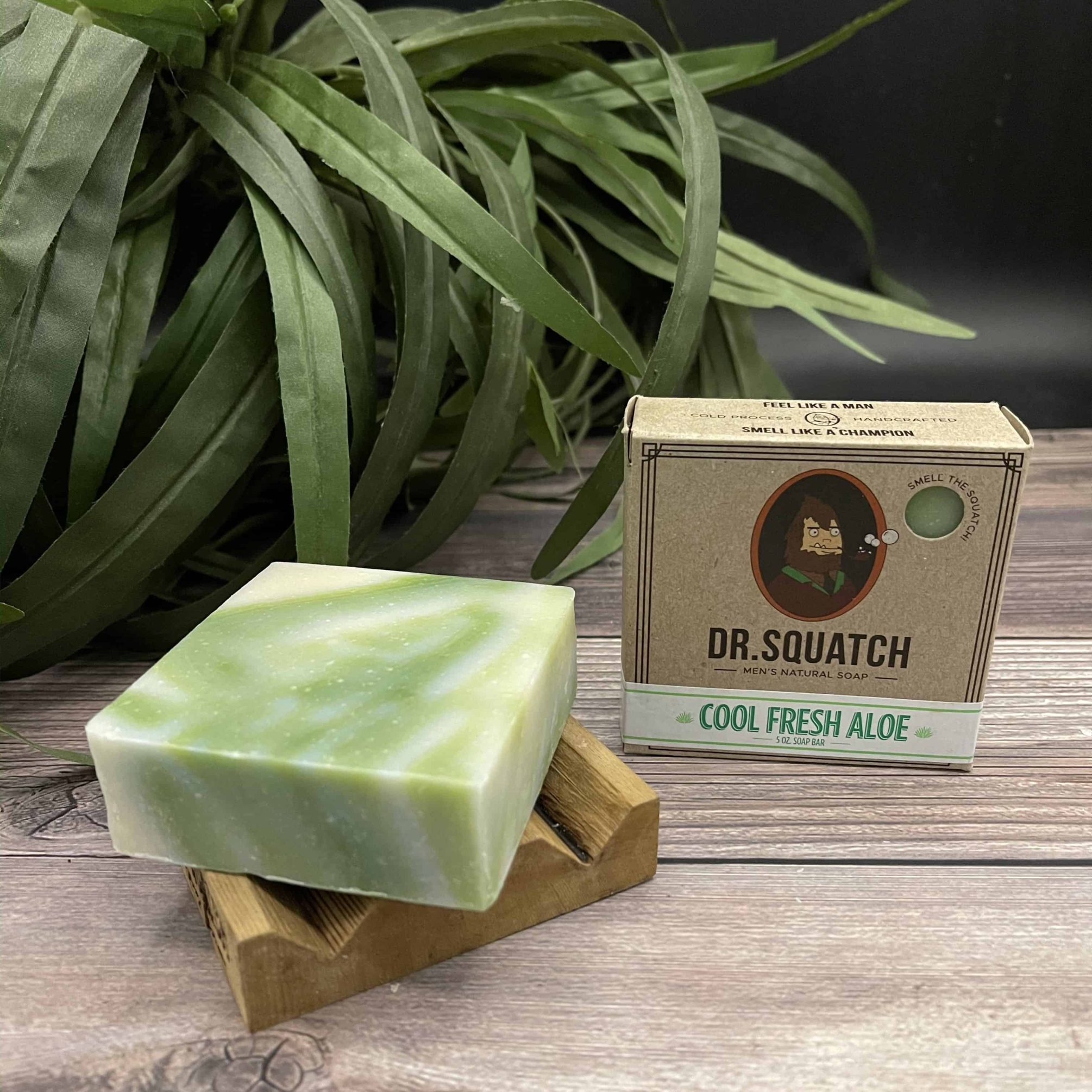 When you take a whiff of the Cool Fresh Aloe bar one of the first things that may come to mind is summertime. This refreshing scent smells like fresh-cut grass on a warm summer day. The scent is truly unique and nothing less than refreshing. This is one of my favorite Squatch soap scents.
You won't find any exfoliation in this bar, but it will certainly leave your skin feeling soft and smooth.
This aloe-infused bar provides a deep clean with an extraordinary lather. Unfortunately, the bar melted much quicker than I had hoped and lasted just under two weeks. However, this is one of my favorites. Although it went quick, it's totally worth using throughout the spring and summer months.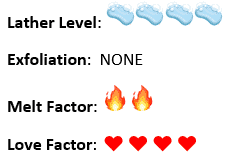 Deep Sea Goat's Milk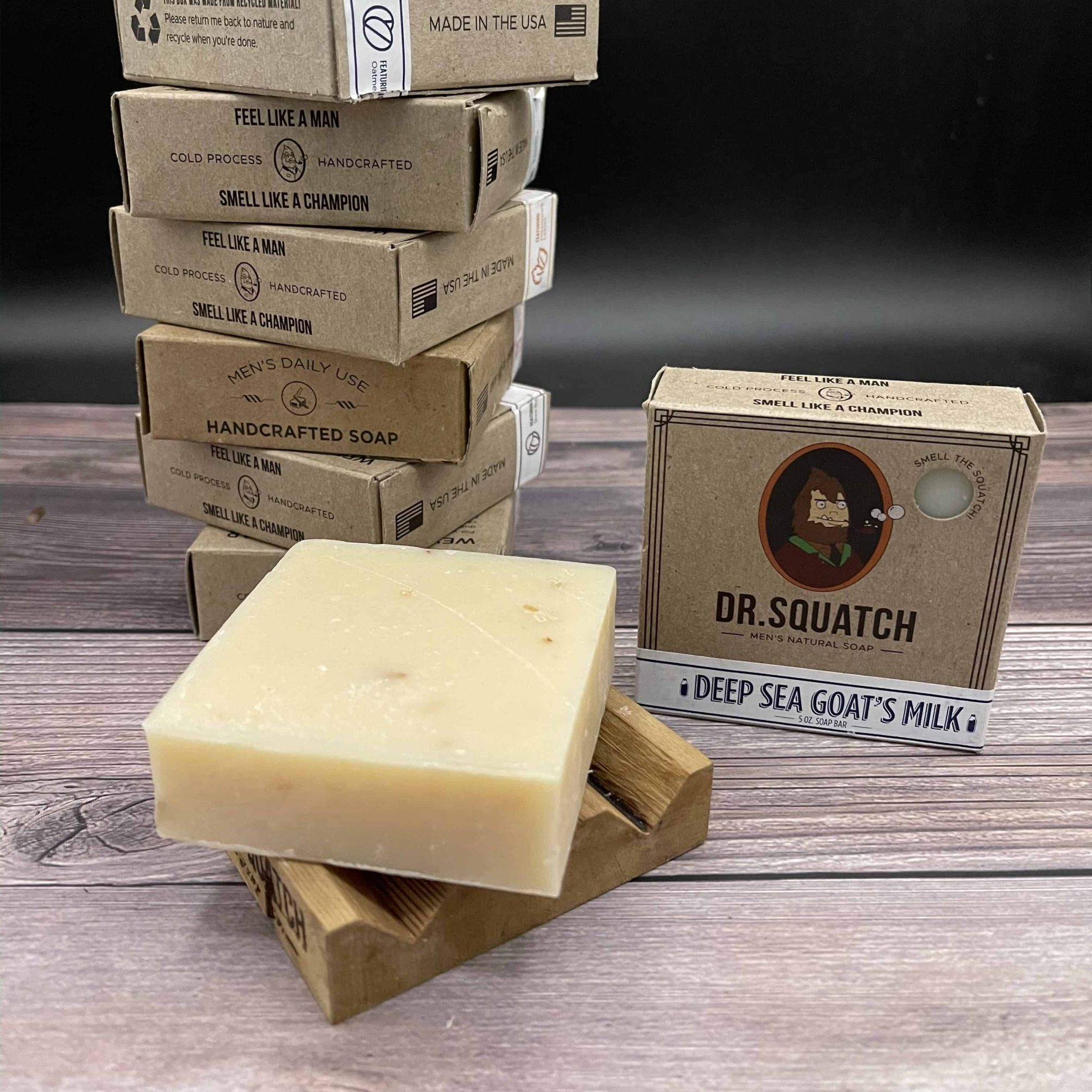 There are a couple of Dr. Squatch soap bars that really don't get the credit they deserve and Deep Sea Goat's Milk is one of them. The scent of this bar is a bit unique in the sense (not scents) that it has a rather musky and floral aroma. I could see how the ladies might easily steal this bar out of your shower.
If you tend to have dry skin this is the bar to make everything better. The goat's milk infused in this bar will turn those ashy elbows into the most hydrated arm-knees you'll ever experience.
Goat's milk is a natural ph-balancer with alpha-hydroxy acids so this might just be your new everyday go-to bar. The lather is intense, and the bar is also infused with oatmeal to give you a mild exfoliation. This bar held up well as it lasted me just over two weeks.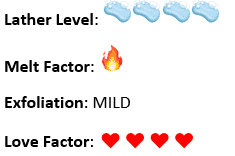 Eucalyptus Greek Yogurt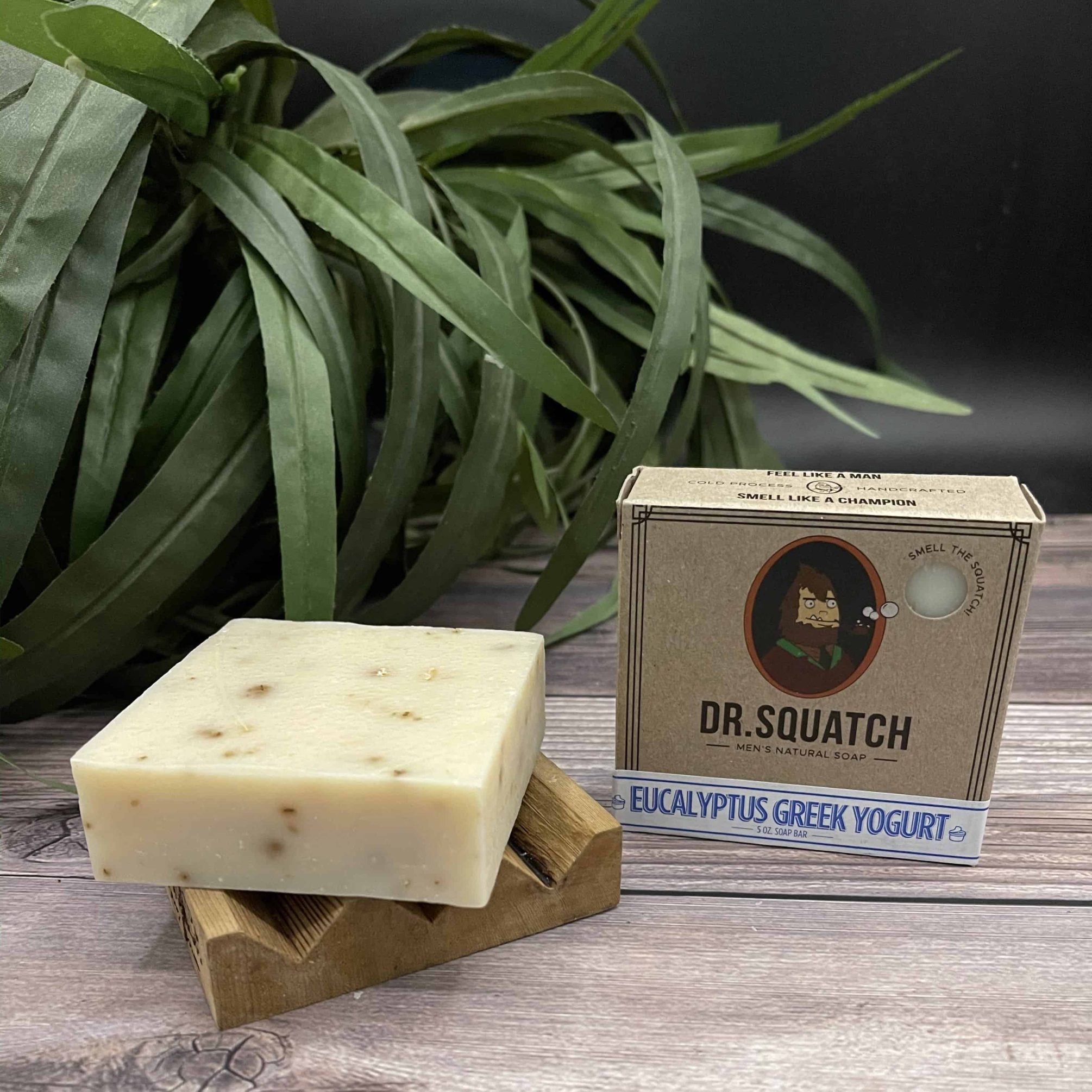 The other Dr. Squatch soap bar that doesn't get the credit it deserves is Eucalyptus Greek Yogurt. This is one of my all-time favorites. Out of the box, the scent is powerful and refreshing. And as the bar dwindles down the scent of eucalyptus keeps on coming.
It's truly refreshing as it is beneficial. The combination of eucalyptus oil and oatmeal in this bar helps open your pores and while mildly exfoliating your skin. This one should be called "Deep Clean Eucalyptus Greek Yogurt". The Greek yogurt extract in this bar provides all the moisturizer your skin needs. However, you should still use a moisturizer on your face after your shower. This is another bar that is one of my favorite Squatch soap scents.
The lather is nothing less than amazing and the melt factor is on-point as this bar lasted me over two weeks!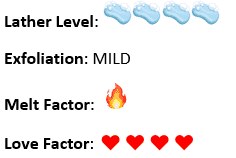 Gold Moss (Formerly Gold Moss Scrub)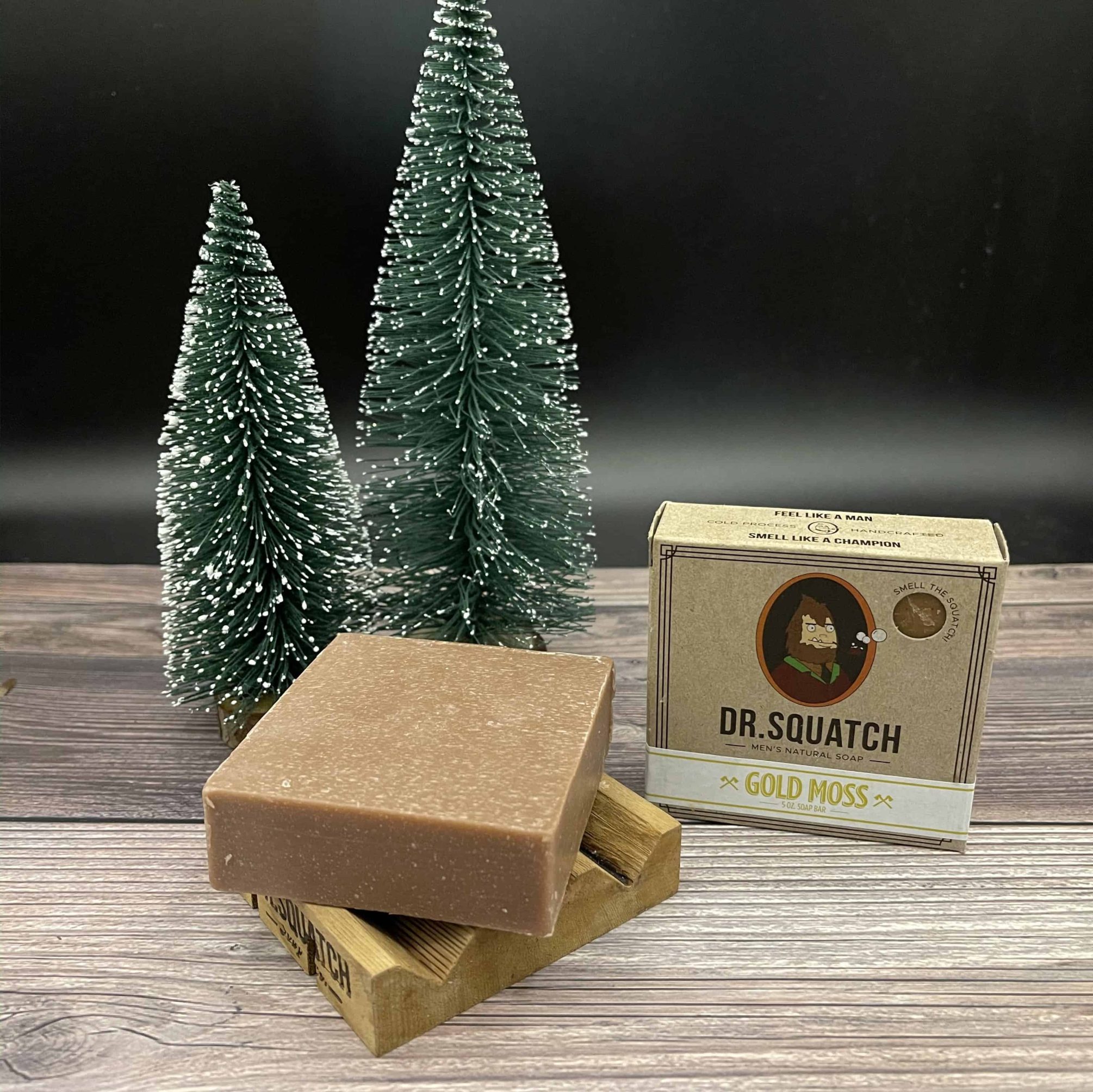 If you're looking for an earthy and rugged soap scent, then Gold Moss is your bar. The only way to describe this scent is earthy with hints of oak, musk, amber, and a bit of citrus.
The bar provides a decent lather, but not as much as I was expecting. There's no exfoliation, although the ingredients say there's sea salt, which should have provided at least a light exfoliation. Also, it melts fairly quickly and lasted about a week and a half.
Although I love the manly and rugged scent of this bar, it just doesn't have enough of the good stuff to make it to my shower more than once every few months. Out of this list, this is probably my least favorite of the Dr. Squatch soap scents.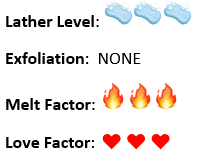 Grapefruit IPA (Formerly Crisp IPA)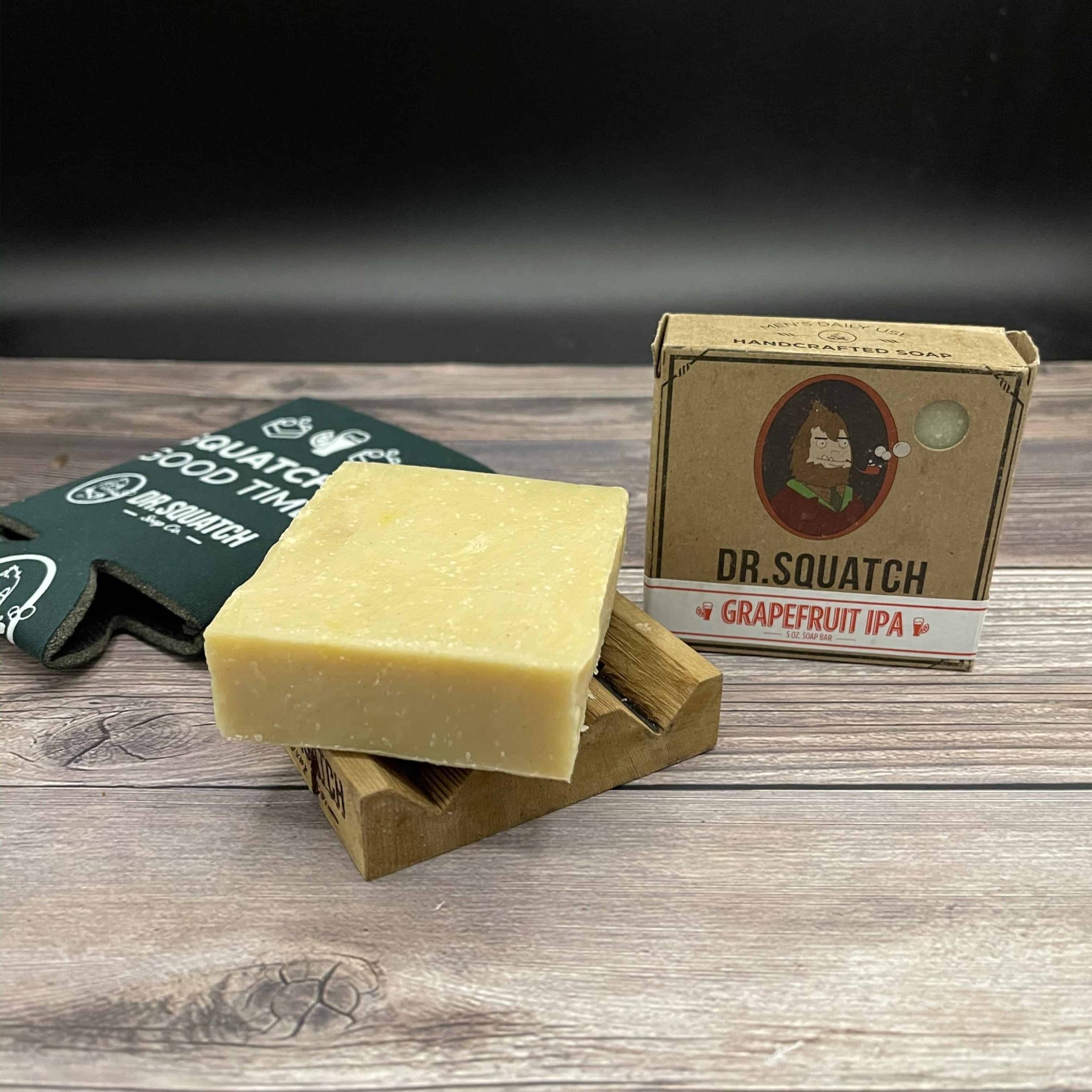 Attention beer lovers! The Grapefruit IPA bar is made with India Pale Ale (IPA) and distilled hops to bring you a truly unique experience to your shower.
You can certainly smell the citrus and hoppy scent in this bar, and it smells pretty damn close to an IPA. The bar held together pretty well and lasted me about two weeks.
Thumbs up to Dr. Squatch for creating yet another unique bar! The bar lathers very well and has no exfoliation. You may want to pair the bar with a Dr. Squatch koozie and shower like a man with beer and soap in hand!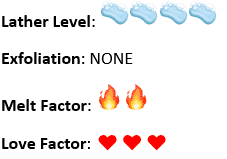 Pine Tar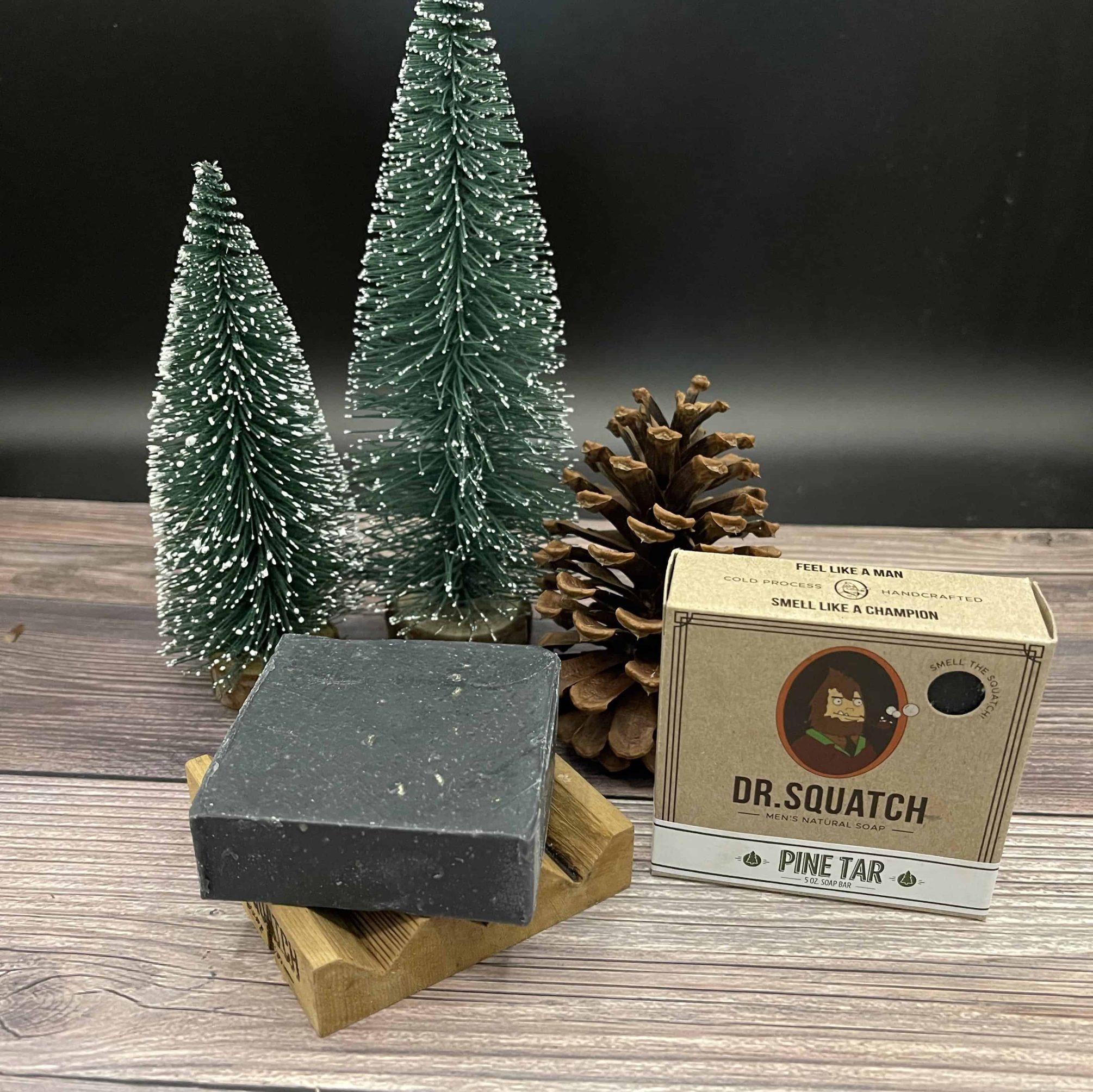 The bestselling and signature soap bar of the Dr. Squatch lineup is Pine Tar. This is the bar that sets the bar high for all other bars (lots of bars in this sentence).
It has a rugged, woodsy, and manly scent that smells just like an evergreen forest. It's strong and masculine, just like the guys who use it.
The lather on this black beauty is impeccable and the exfoliation is superb. The combination of oatmeal and sand provides the exact level of exfoliation your skin needs. It's another slow-melting bar and lasted me about two weeks.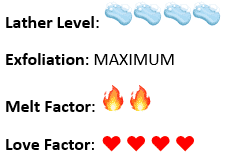 Spearmint Basil (Formerly Spearmint Basil Scrub)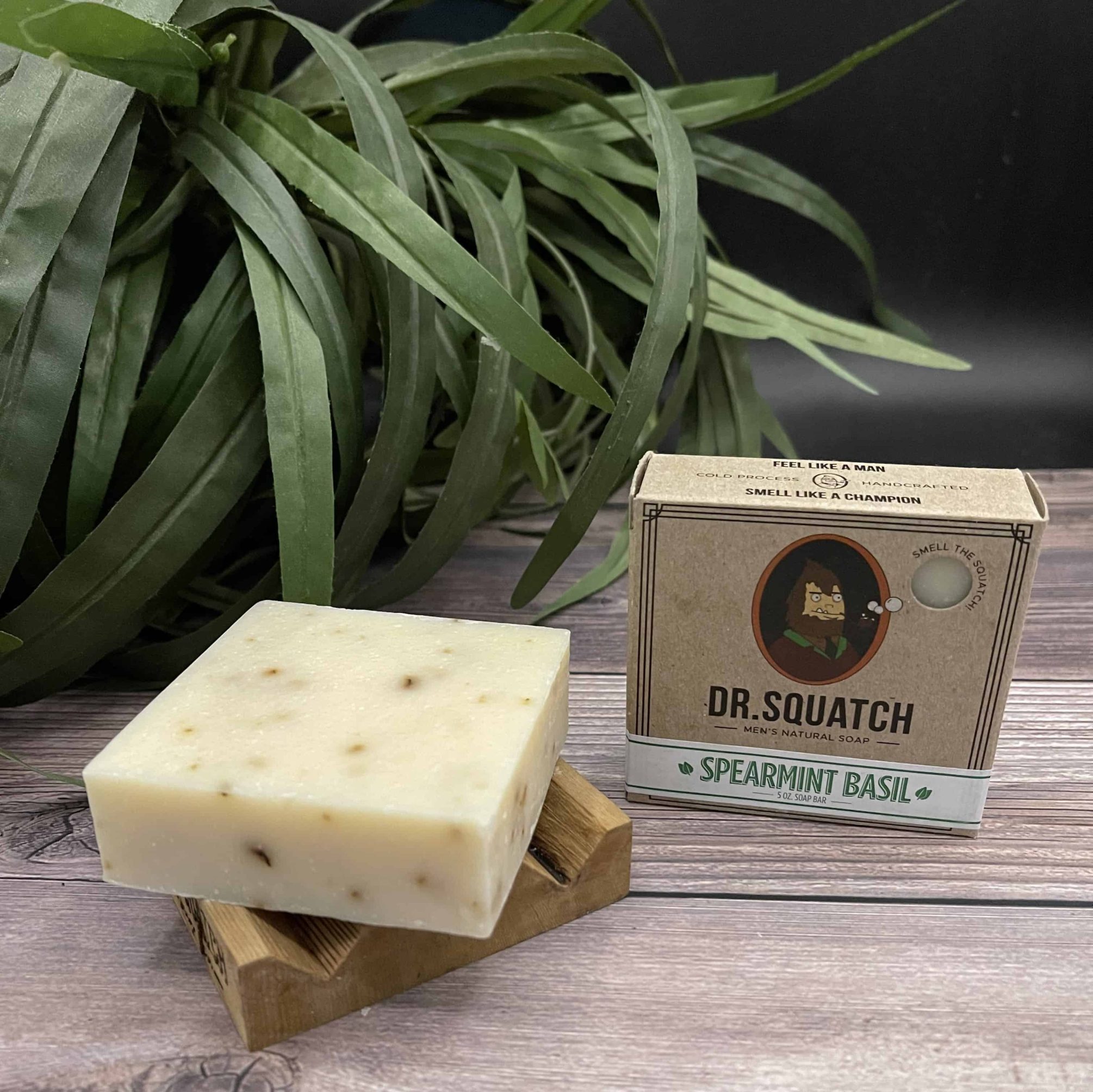 If you're looking to smell like an Italian mojito, then Spearmint Basil is the bar for you! The spearmint and basil are a strong combination that will certainly have you smelling fresh.
This bar is infused with spearmint and basil essential oils, and peppermint leaves for a light exfoliation.
I'm guessing Dr. Squatch chose to use peppermint leaves over spearmint leaves because peppermint leaves are a bit larger and contain menthol. The menthol gives you the added benefit of cooling you down in all the right places.
The lather on this bar is less than exciting and it does melt fairly quickly. This bar lasted me around a week and a half. This one is not my favorite, but it's a good one to throw in the shower every once in a while.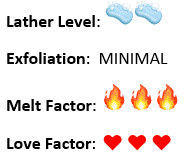 Wood Barrel Bourbon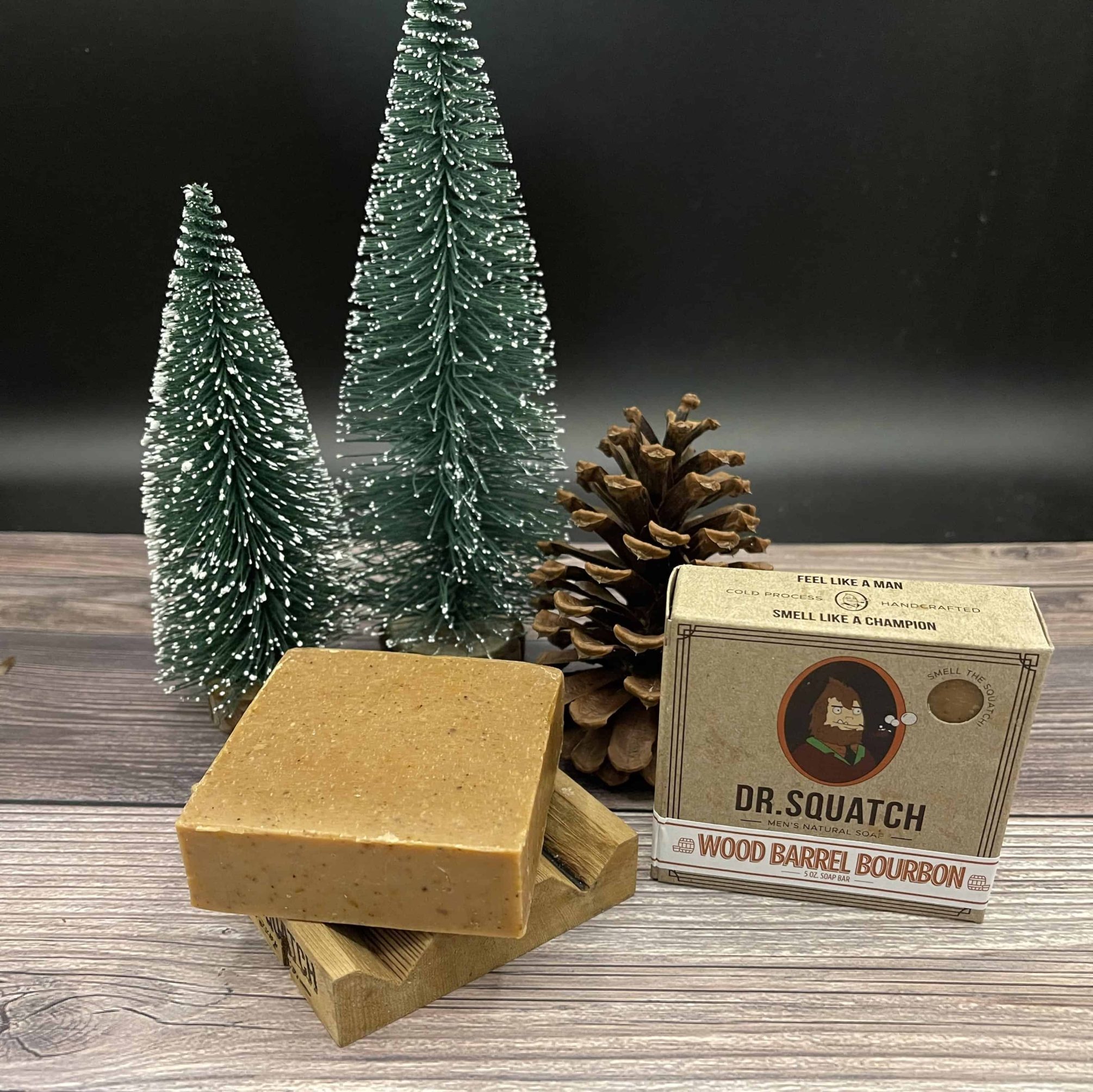 One of the newest bar soaps to the Dr. Squatch lineup is Wood Barrel Bourbon and it quickly became one of my favorite Squatch soap scents. For those of you who are familiar with Dr. Squatch's limited edition soap, Drunk'n Pumpkin that was on a limited release in October and December 2020, this will be a familiar scent.
Wood Barrel Bourbon has an intense, woodsy, and incredibly manly scent. You get the aromas of patchouli, clove, and guaiac wood, with a hint of bourbon. Don't worry, there isn't enough of a bourbon scent to make you smell like you just finished a bottle of Elijah Craig.
The Wood Barrel Bourbon bar lathers beautifully and holds up well in the shower, lasting over two weeks so far. It also provides maximum exfoliation as it contains sand and Jimmy Red corn throughout the bar.
If you have sensitive skin or just don't enjoy daily exfoliation, then this isn't the bar for you. This is certainly made for only the manliest of men who want to shed that extra layer of dead skin.
If you aren't familiar with Jimmy Red corn, this is a type of corn that is commonly found in Florida, Georgia, and the Carolinas. It was most commonly used for making moonshine.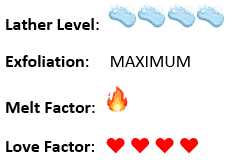 Wrapping Up
Not everyone will have the same experience with the soaps as I did. There are other factors that come into play when it comes to the soap lather and longevity.
If you have soft water chances are your soap will last a week or two longer than mine and will probably lather up a whole lot better. I haven't upgraded my water system yet, so I'm stuck with using hard water. Which is fine, it still gets the job done.
Also, be sure to use a Dr. Squatch soap saver and pick up a soap gripper too. The combination of these "shower boosters" will help extend the life of your bars.
Hopefully, this article will give you enough information to help you make a better decision on which Dr. Squatch bar soaps to add to your order.
UltiUber Life has partnered with Dr. Squatch to offer you an exclusive discount worth 20% off your first order of $20 or more! Click here or visit drsquatch.com and enter code ULTIUBER at checkout!
Affiliate Disclaimer: This page contains affiliate links from Dr. Squatch. If you buy something through one of these links, you won't pay a penny more, but I will get a small commission from the sale.